1,000 Chaffey Students Get Chromebooks, Supplies at Summer Drive-Thrus
June 18, 2021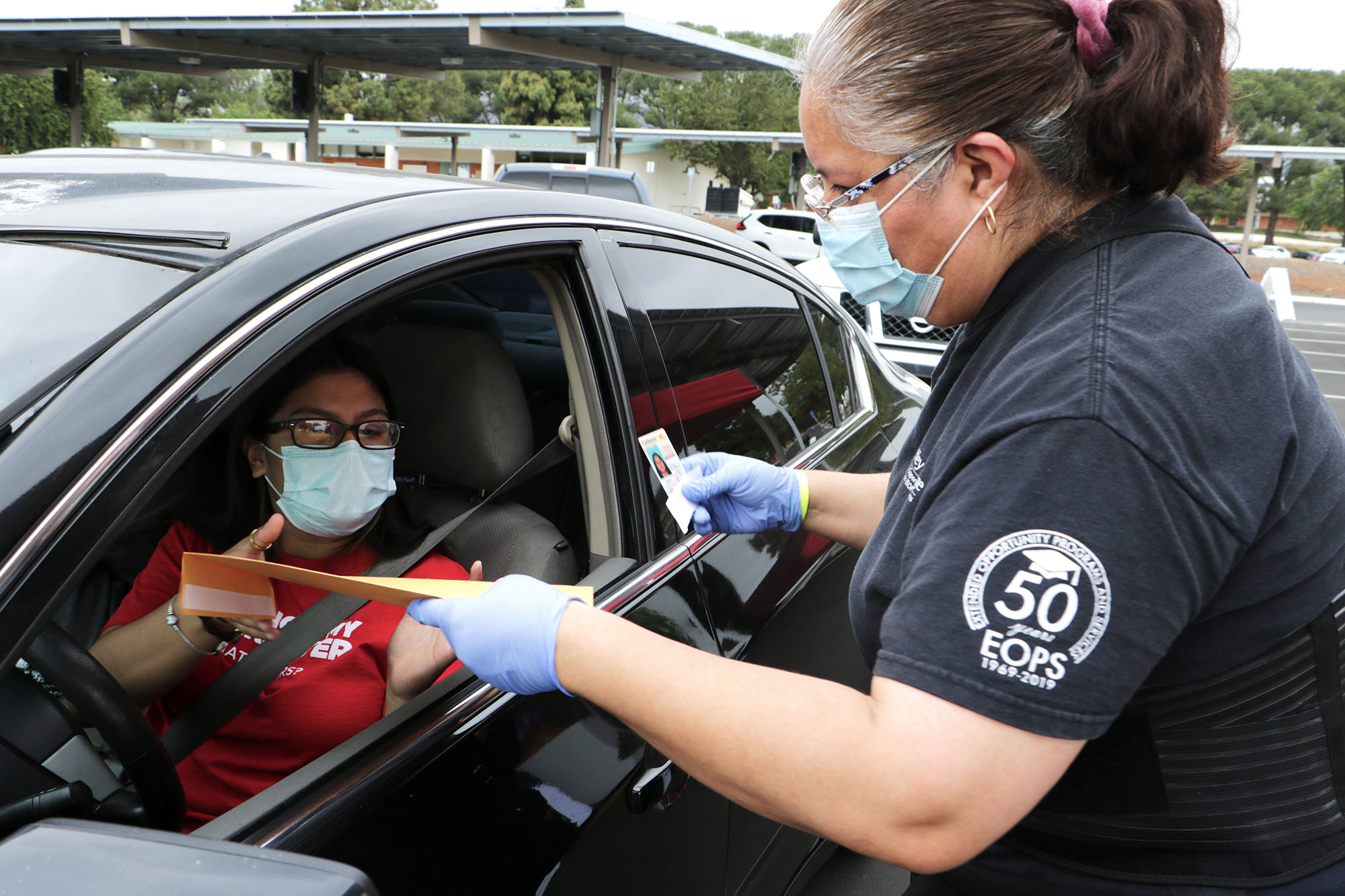 Hundreds of students came to Chaffey College to pick up backpacks, WiFi hotspots, paper reams, sketch pads and more during a series of drive-thru distribution events in early June.
Departments such as Extended Opportunity Programs and Services, Disability Programs and Services and CalWORKS normally distribute school supplies on campus to students registered in support programs. But because of COVID-19, departments joined together to help students in a drive-thru format.
"This in-person support is critical to any successful launch of a semester," said Dean of Student Life Amy Nevarez.
For some students, it was the first time being back on campus in more than a year.
"It's a little bit weird," said child development major Jaslin Lopez. "I haven't been able to walk around on campus, but it's been nice to see everything."
Andy Hadle, studio technician and preparator for the Wignall Museum, handed out supplies such as sketch pads and paint brushes for art students. He also distributed completed works of art that students had left on campus prior to the pandemic.
"It's exciting," he said. "Obviously we're taking all the safe precautions, but it's good to see the activity. It's a sign of things moving forward."
Karen Guerrero, who picked up supplies from EOPS at the Fontana campus, has started her third semester as a criminal justice major. She said EOPS has helped pay for her books in addition to the supplies they provide at the start of the semester.
"It's really nice," Guerrero said. "It helps a lot."