Caring Campus
What is Caring Campus?
Caring Campus is a research-based intervention and support system that has demonstrated the ability to increase educational outcomes while creating connection. Caring Campus looks beyond academic and student services support solutions to explore the full student experience. It recognizes the power of connection and belonging to achieve student engagement while acknowledging and embracing the intersectional student experience to promote student success.
---
Values
We believe in prioritizing student needs through inclusion, compassion, and connection so that they feel supported throughout their educational journey. We are committed to trust and transparency while treating all of our students with empathy, respect, and integrity, in their pursuit of higher education. We strive to create a community of belonging and CARE as we engage with our community and promote our commitment to student engagement and success.

---
Commitments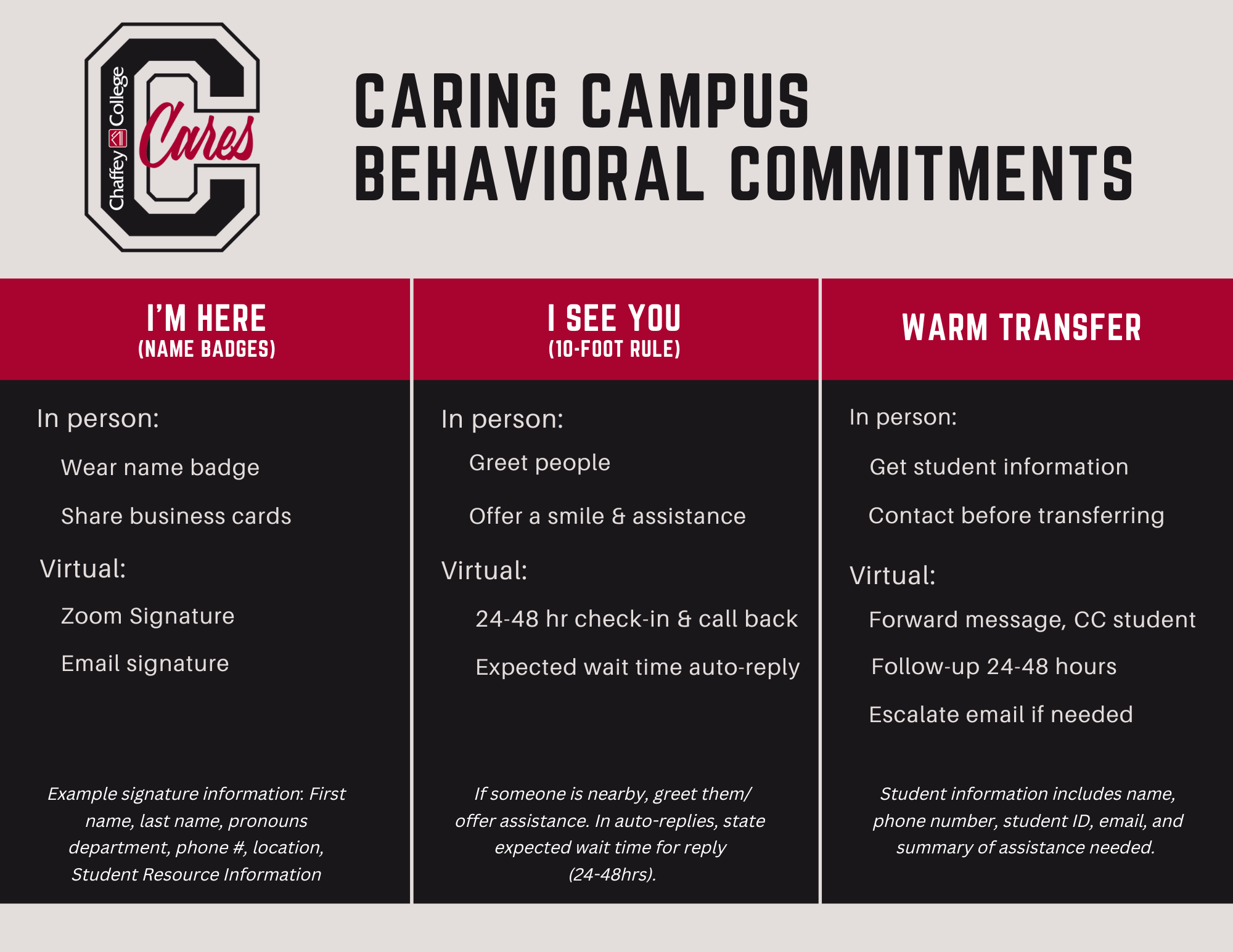 ---
In The News
---
Recognize Others