Campus Update Center
Recent heavy rains flooded several of our Rancho Cucamonga campus buildings, resulting in the need to clean up debris and address water damages.
During this time, please make note of the following updates:
All in-person classes, student services activities, programming or happenings will be moved to online effective Wednesday, September 14, 2022, through Friday, Sept. 16, 2022. Classes are expected to return in-person on September 19, 2022.
As of September 15, 2022, the Rancho Cucamonga Campus Store, Library and Success Centers have resumed normal operating hours.
The following student services have been temporarily relocated from SSA to the VSS Building:

Admissions & Financial Aid – VSS 105
Transfer Center & Outreach – VSS 101
Counseling – VSS 111 (GPS Center)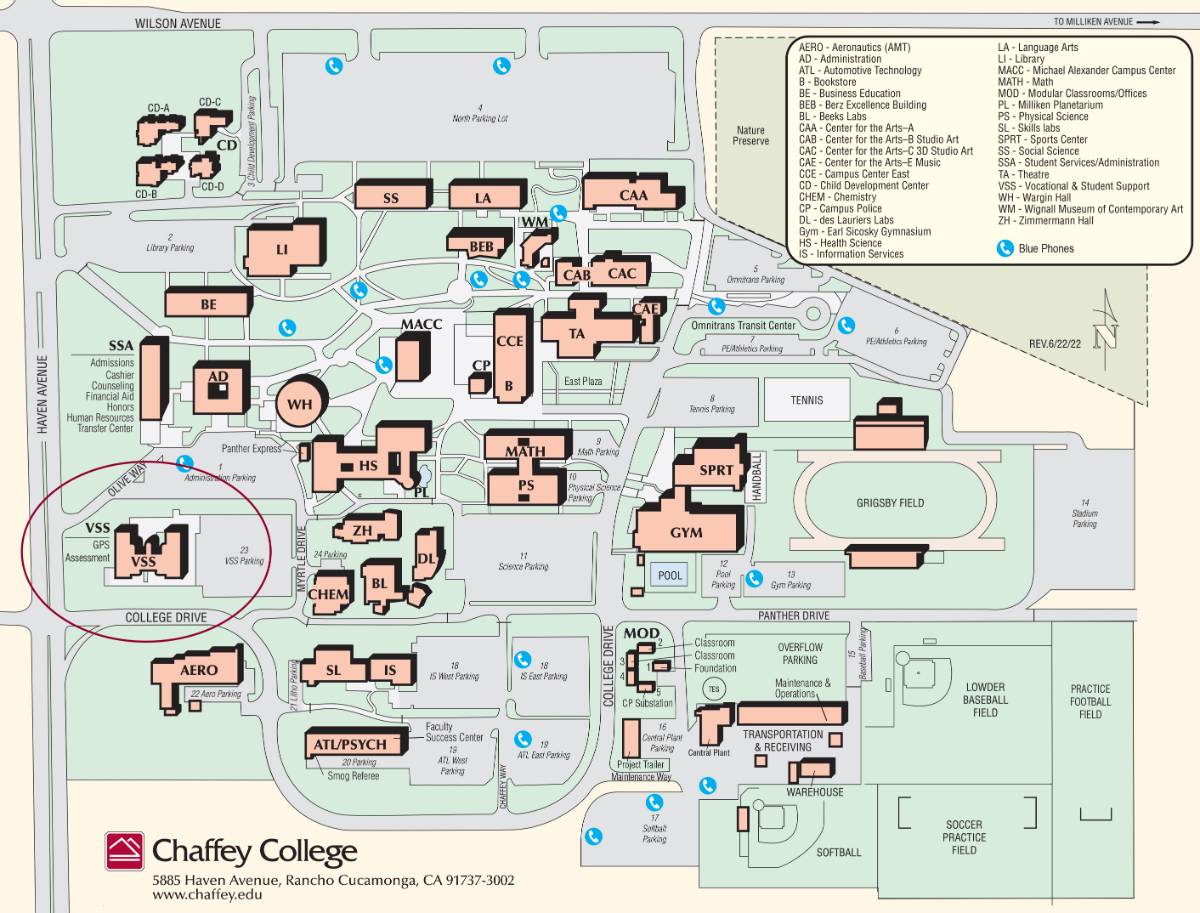 These in-person services will be available starting September 15, 2022. We also will continue to offer these services to students online via Qless.
For the latest updates on the Rancho Cucamonga campus, please check your Chaffey College email.