Henry Shannon Named Educator of the Year
January 27, 2021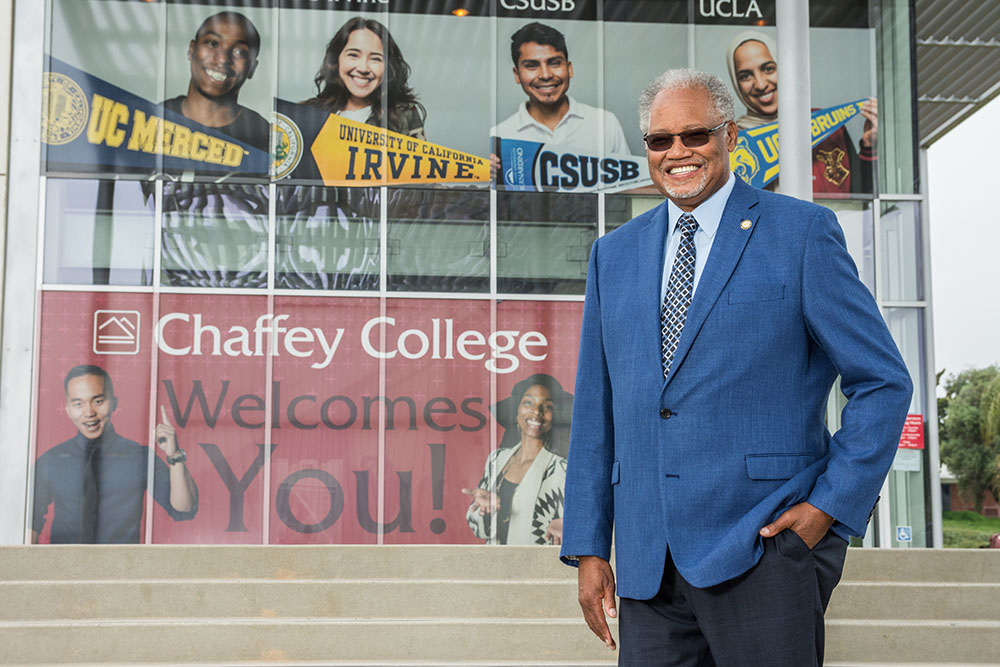 The Inland Empire Economic Partnership named Chaffey College Superintendent/President Henry Shannon "Educator of the Year" during its annual awards ceremony on Jan. 14.
The event, held virtually due to the pandemic, also recognized other business leaders and various organizations. Shannon received the award for his commitment to partnering with the business community and support of the Center of Excellence in Logistics, a consortium of academic and industry partners focused on workforce education and the logistics sector, among other areas.
"I am honored and humbled to be honored with this award," Shannon said. "I look forward to continuing to work with the Inland Empire Economic Partnership for many years to come as we address the challenges and celebrate the triumphs that lie ahead for our region."
The Inland Empire Economic Partnership is a regional economic development organization that helps business and government leaders make the Inland Empire a great place to live, work and invest. Members advocate for the region by working with policymakers at the city, county, state and national levels.
The organization's annual awards ceremony celebrates the work of local leaders who help the Inland Empire navigate and overcome economic challenges.
"By using their talents, expertise and influence, these honorees stand out among those who make San Bernardino and Riverside County a better place to live for the 4.6 million people of the region," said IEEP President and CEO Paul Granillo.
Other honorees included Inland Empire Community Foundation, Bank of America, Loma Linda University, Lou Monville of Raincross Corporate Group, California Forward, Eugene D. Seroka of the Port of Los Angeles and Lowell King of Goodwill California, receiving the "Larry Sharp Inland Empire Leader of the Year." Receiving the "Chairman's Award" were Manfred Keil, Barbara Sirotnik, Cameron Shelton, Robert Kleinhenz, Johannes Moenius and John Husing.