Chaffey College Top Ranked for Latino Enrollment, Granting Degrees
October 23, 2020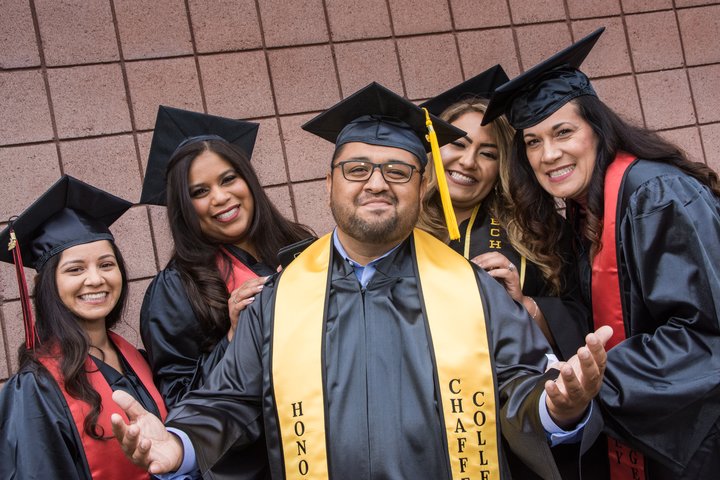 Hispanic Outlook on Education has ranked Chaffey College the No. 3 California community college to grant associate's degrees to Latino students and the No. 4 school in the state in Latino enrollment.
The rankings were included in the magazine's "Top Community Colleges for Hispanics" edition, released this month.
"We are honored to be recognized as one of California's most diverse community colleges," said Chaffey College Superintendent/President Dr. Henry Shannon. "Our student body reflects the diversity of our region, and we take pride in serving students who come from all walks of life."
Chaffey College placed No. 7 nationally out of the top 100 ranked community colleges for the number of Latino students receiving associate's degrees in 2019. Of the more than 3,800 associate's degrees awarded, more than 2,200 went to Latino students, or 59 percent.
Chaffey ranked No. 9 nationally out of 100 community colleges for Latino student enrollment in the 2018-2019 academic year. Out of nearly 23,000 students, more than 66 percent are Latino.
Hispanic Outlook, founded in 1990, gathered data from the Department of Education's National Center for Education Statistics and Integrated Post-secondary Education Data System (IPEDS) databases to compile its lists.
Chaffey College received a $3.2 million federal Title V Hispanic Serving Institution Grant in September to boost the region's college-going rate, support high school dual enrollment and promote workplace essential skills. It's the fourth time Chaffey has received the grant and one of numerous initiatives that have fostered a more inclusive and supportive environment at the college.