Chaffey College Helps Launch High Desert Training Center
January 27, 2021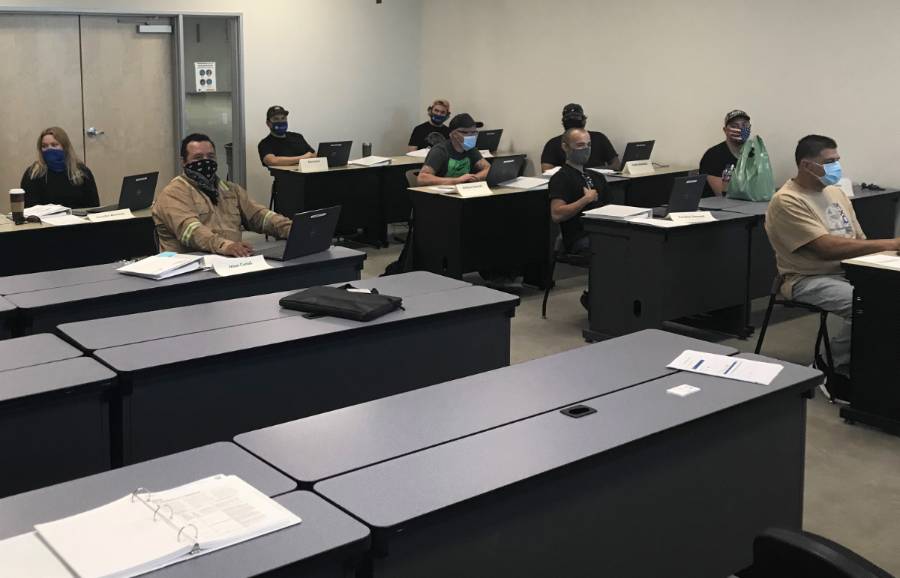 A new center that will help manufacturers meet workforce needs in the High Desert has opened in Victorville through a collaboration between Chaffey College and Victor Valley College.
The High Desert Training Center, located at Southern California Logistics Airport, is modeled after the Chaffey College Industrial Technical Learning Center in Fontana.
"We credit the collaboration of our staff and employers with the success of the InTech Center," said Chaffey College Superintendent/President Henry Shannon. "By working together, we have been able to develop training and apprenticeship programs that reflect current industry needs. I see that same level of understanding and commitment at Victor Valley College's High Desert Training Center."
The center began training a group of employees from Mitsubishi Cement, Exquadrum, Rio Tinto, Devoll Rubber and Church and Dwight as industrial mechanics in August. The group will continue to receive training through 2022.
Chaffey College covered the cost of training the group through a state grant and is sharing instructors and other resources with the center to help teach students at the site.
"When Vice President-Elect Kamala Harris visited InTech three years ago as a senator, she called our center a national model for workforce development and training. We are proud to be living up to that description," said Sandra Sisco, director of economic development and InTech. "Due to COVID-19, these types of centers that provide short-term intensive training and education are more critical than ever."
The High Desert Manufacturers Council – an alliance of Victor Valley manufacturers and community colleges – determined in 2016 there was a need for such a center.
The council discovered that many industrial companies in the region were facing a significant skills gap in the workforce, said Frank Castanos director of community/contract education and workforce programs at Victor Valley College. He considered Chaffey a critical component in bringing the center to the High Desert.
"Chaffey has been amazingly helpful to us throughout the long process to get the training center off the ground," he said.