Chaffey Grad Fest Draws More Than 300
May 4, 2021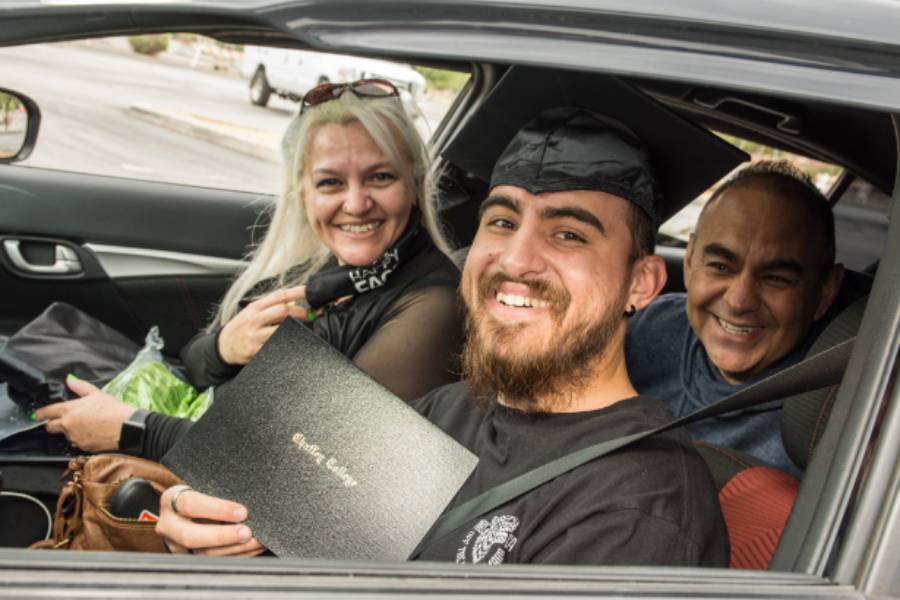 The sound of car horns, dance music and cheers filled the air as Chaffey College celebrated its annual "Grad Fest" event in drive-thru format April 14.
Faculty and staff wearing graduation regalia waved pom poms and danced as graduates – some with cars decorated with balloons and painted messages – drove through to pick up their caps, gowns and other graduation items.
"I really liked it since we're not having (in-person) graduation," said Tiffany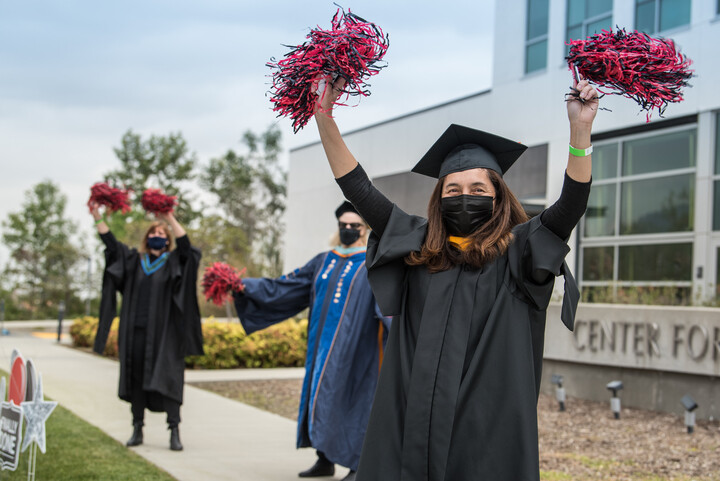 Harden, a nursing major. "It was cool, especially for the kids. My kids loved it."
Harden said the support she has received from EOPS and CalWorks has helped her succeed. And despite the challenge of taking classes during COVID-19, she said that giving up was not an option.
"To me it's an investment," Harden said. "It's an opportunity to get to where I need to go and it allows me to support my kids."
Student Ayleen Luna said she was also grateful that Chaffey College held the event.
"It means the world to me," said student Ayleen Luna. "I've been waiting for this for what seems like forever and I'm just so happy that Chaffey College is able to do this. It just makes the students feel so special, so I'm really happy being here."
Chaffey College will hold a virtual commencement ceremony on May 20.