Chaffey College Seeking Art Submissions for COVID-19 Themed Exhibition
April 26, 2021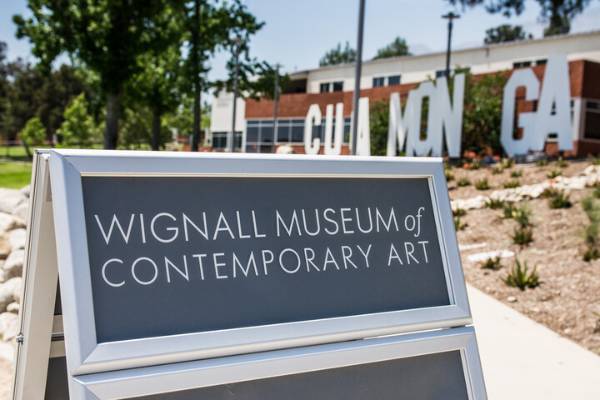 Chaffey College starting May 1 will begin accepting art submissions from students, faculty and community members for an upcoming exhibition called "(Dis)comfort: A Virtual Project."
Rebecca Trawick, director of Chaffey's Wignall Museum, felt it was important to connect with the community for the event since COVID-19 and other major events in the last year have reached far beyond Chaffey's campuses.
"This year, we wanted to do something more inclusive to the community because it's a wide-reaching pandemic," Trawick said. "I like the theme because it can be very poetic, and in the last year, discomfort is something we've all experienced in some shape or form."
Artists may submit digital images or files of their original paintings, drawings, graphic designs, sculptures, photography, videos and other work that relates to their experiences with discomfort and comfort in the last year. Pieces chosen for the exhibition will be displayed in an online gallery linked from Chaffey's Wignall Museum website. Community members who are eligible to participate must live, go to college and/or work in San Bernardino or Riverside counties.
Nicole Green-Hodges, a Riverside City College professor of art, will serve as a guest artist for the event and will select the five artist works that best interpret the theme. Green-Hodges is a Rialto native who earned a Master of Fine Arts at Claremont Graduate University. Top artists will receive a $100 gift from the Chaffey College Foundation, Trawick said.
What: "(Dis)comfort: A Virtual Project" call for submissions from Chaffey College students, faculty and community members of all ages who either live and/or work in San Bernardino or Riverside counties.
When: Submissions accepted May 1-16. The exhibition will go live June 1 and continue through Aug. 31.
Where: The exhibition will be virtual. Information on the exhibition is available at https://www.chaffey.edu/wignall/. Submission information is also available on Chaffey's site.