Nearly 2,800 Chaffey College Students Graduate
May 28, 2021
Chaffey College celebrated the achievements of about 2,780 students in its first-ever virtual commencement ceremony on May 20.
The ceremony, broadcast online due to COVID-19 restrictions, included remarks from campus leaders including Superintendent/President Henry Shannon and Governing Board President Gary Ovitt.
"Obviously the circumstances and surroundings are different this year," Shannon said. "But the importance of this day remains the same."
Chaffey awarded nearly 5,500 degrees and certificates to students. Of the awards,70 percent were associate's degrees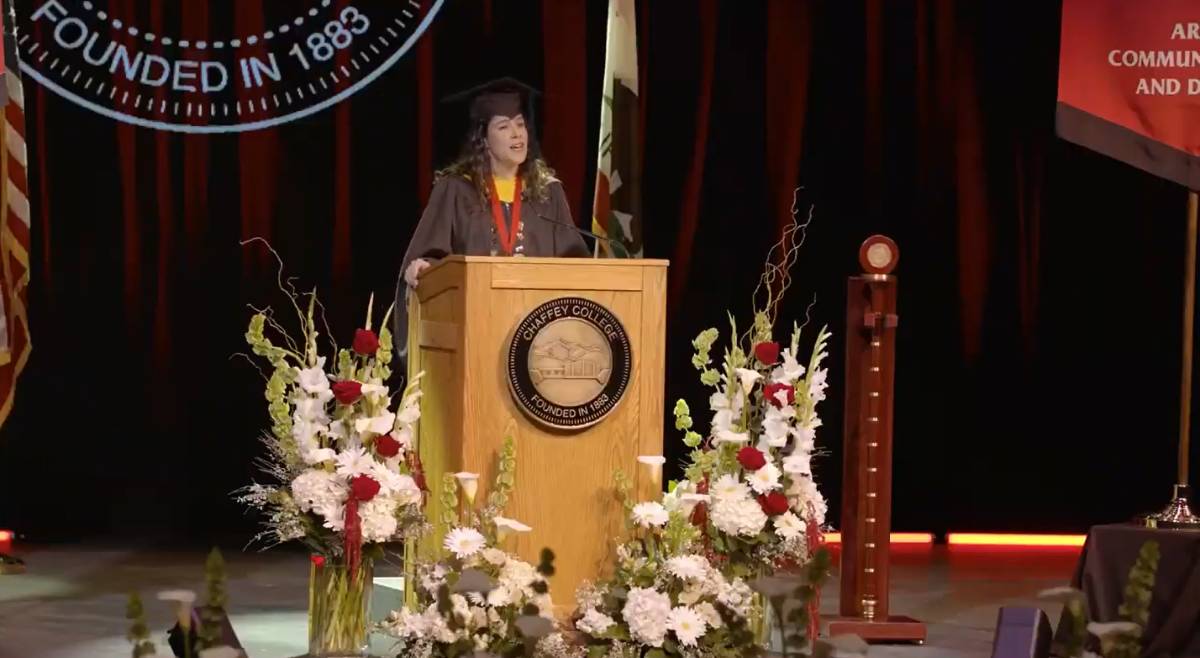 and about 30 percent were certificates. The youngest members of the Class of 2021 are four 17-year-old students. The oldest graduate is 78 years old.
"You are a generation of Panthers who emerged from unimaginable odds and during a global pandemic," said Governing Board President Gary Ovitt. "You are extraordinary."
Chaffey College Student Government President Lauren Sanders thanked professors who helped her reach her goals of completing business and paralegal degrees.
"We are dealing with the new normal for the sake of our lives and the lives of our loved ones," she said. "My words of wisdom to you are 'Never give up!'"
Keynote speaker, Children's Fund CEO Ciriaco "Cid" Pinedo, described the importance of a degree or certificate, calling them more than just "pieces of paper." For him, he said a degree symbolizes the three to four jobs his immigrant parents had to work to give him a better life.
"That piece of paper reminds me that I am the embodiment of my parents' American dream," Pinedo said. "That piece of paper becomes the dreams of our ancestors."
The Class of 2021 includes 12 valedictorians. They are:
Mark Maldonado of Rancho Cucamonga, university studies major
Alec Lynch of Rancho Cucamonga, physics major
Simran Bhatia of Rancho Cucamonga, psychology major
Shiva Nia of Rancho Cucamonga, biology major
Evelin Avila of Ontario, general education
Nicole Herrera of Chino, sociology major
Cheyenne Ureno of Rancho Cucamonga, psychology major
Azalie Melchor of Fontana, photography major
Joshua Garcia of Ontario, general education
Clara Gaied of Rancho Cucamonga, general education
Meera Joseph of Fontana, pathway to law school major
Karmel Roe of San Bernardino, paralegal studies major